As the wedding season comes to a close, it's the newly engaged – the planners and organisers – who will spend the winter months tucked up with a mug of hot chocolate (+ a splash of Baileys!) pouring over the wedding mags and blogs for all of the inspo.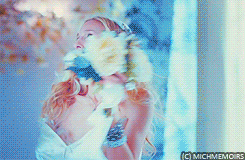 Even if you opt for an "unplugged" wedding, there are still a few ways to incorporate social media into your day so that you can re-live all the fun over and over.
Here's our top tips to make your wedding politely social and totally memorable:
Wedding Hashtag:
Pretty stock standard these days! A wedding Hashtag makes it 10 x easier to find all the uploads after the big day. Include the Wedding Hashtag on the invitations, program or on a large sign so everyone knows to include it in their uploads.
WedPics:
Let's be real – people only upload the photos that THEY look great in. If you want to have a browse through everyone's camera roll then WedPics allows for just that! Guests can upload all of their photos to your private album – similar to the disposable camera days but WAY more convenient.
Live Stream or Skype:
For those guests who could not make it there is still a way to watch you say, 'I do'.
Facebook Live or Skype Video has made it easy for those to still be involved even though they are unable to physically be there.
Encourage social media uploads and a bit of added fun with our very own Hashtag Printer. Guests who upload their photo with the designated Hashtag will automatically receive a personalised print out. Oh, and we would obviously love to be a part of your big day!
Make it 'Facebook Official:
You just got hitched - that is something to be proud of and why not scream it from the rooftops? Change that relationship status to let everyone know of your massive milestone.
Please reload